October 21 (local time) – Mr. Xu Dingbing, CTO of ChinaWorth Global Tech Consulting (Beijing) Co., Ltd. ("ChinaWorth") visits the Ministry of Economy, Science and Innovation of Quebec at invitation and talks with Ms. Magdalena Planet, International Business Consultant of the Ministry. Ms. Edith Lamoureux, Asian Business Coordinator of the Ministry and Ms. Yu Yue, Asian Business Development Director of Montreal International also attended the meeting.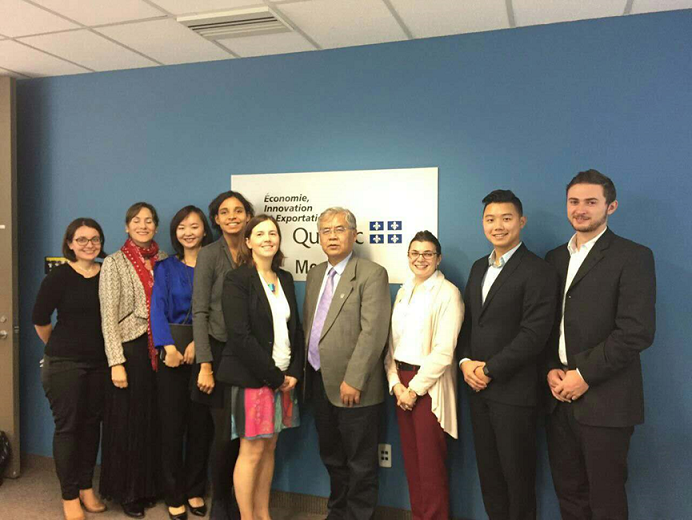 Present Delegates
Québec is the second largest province by area in Canada. Montreal is the second largest city and the largest seaport and financial, commercial and industrial hub in Canada. With developed and diversified economy, Québec bases itself on agriculture, food, aerospace, biopharmaceutical, IT, plastic processing and mining. Québec also has international economic environment and attractive investment environment. There are broad prospects for cooperation between Québec and Beijing.
Mr. Xu discussed cooperation issues with universities and institutions including the University of Montreal and reached intent of cooperation in transfer of technological achievements, tech-park and incubating businesses and projects.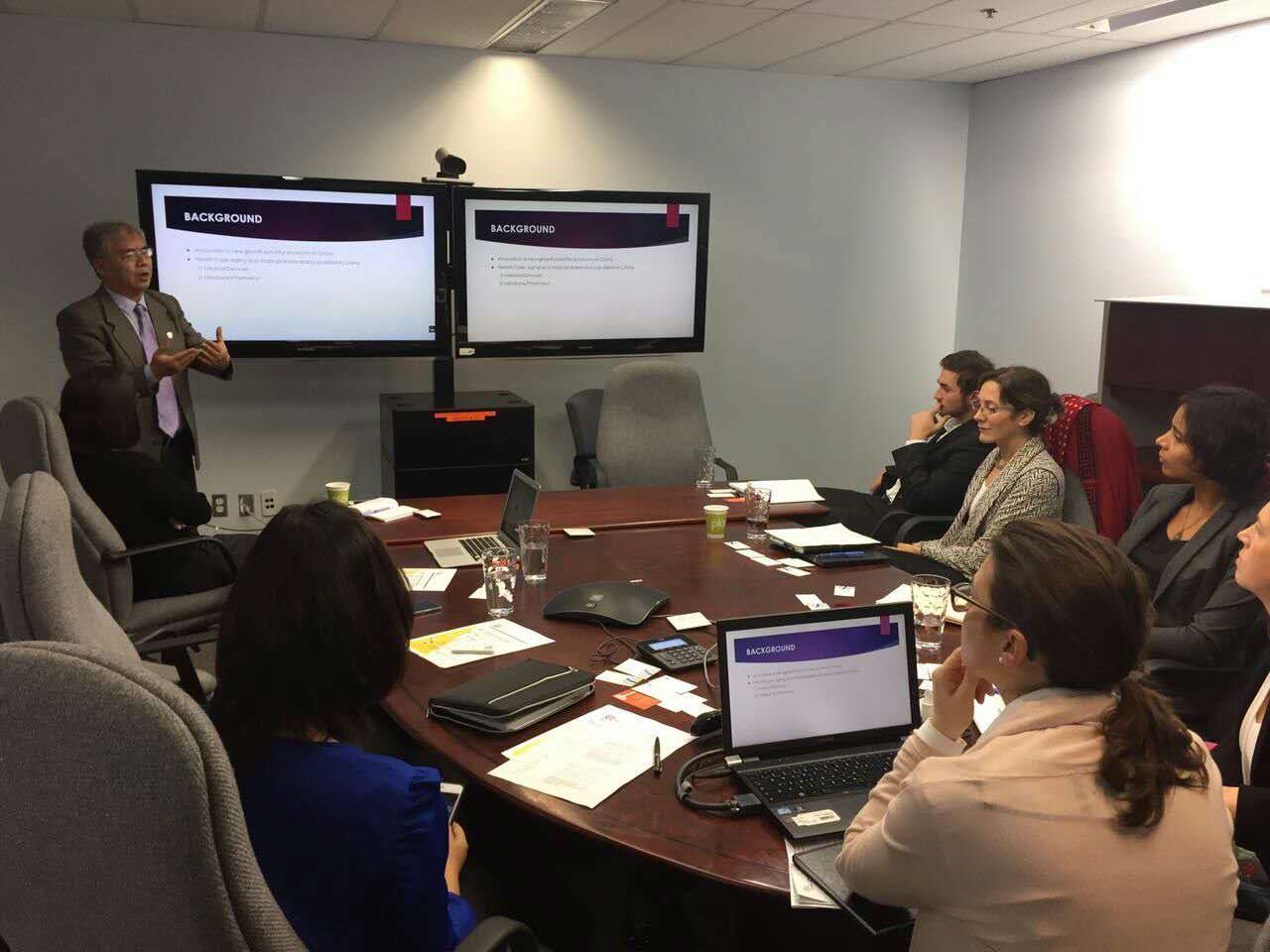 Mr. Xu Dingbing, CTO of ChinaWorth giving presentation